Our staff is phenomenal!
They are all committed to our patients' happiness and health. Each of them work hard to ensure each patient is informed, heard, and supported throughout their visits. Our team is skilled and professional, while also being personable and warm. We hear them laughing throughout the day, building relationships with those in our care.
We could not be more honored to work alongside these amazing individuals!
~ Drs. Muscatiello and Fodor
---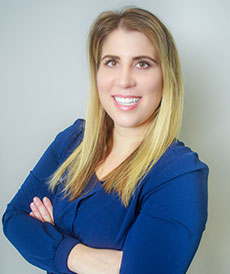 Adrienne
Office Administrator
Welcome to our practice! I've been with Branchburg Preferred Dental since 2013 and really enjoy getting to know our patients and their families. It's easy to come to work when you know your day will be spent with great coworkers serving an amazing community! As the Office Administrator, I help the doctors and staff facilitate their work flow, so your visits are efficient and worry-free.
Outside the office, I'm spending time with my husband Brian and our young daughter, Eva. We enjoy our time at the pool, gardening, and doing home projects. Our family includes two dogs, Heidi and Matilda, who fill our home with lots of love and barking.
---
Kelly
Dental Hygienist
Welcome to Branchburg Preferred Dental, my name is Kelly! As a dental hygienist, I look forward to getting to know you and helping you achieve and maintain a healthy smile. I have been with Dr Muscatiello and Dr. Fodor since 2010 and value working with such caring and skilled doctors and teammates. We all believe you deserve high-quality dentistry and personalized attentive service.
If I'm not in the office, I'm spending time with Hildegard and Henry, my two rescue dogs, and my six chickens. I enjoy gardening and baking. During the summer, you can find me kayaking down the river with friends.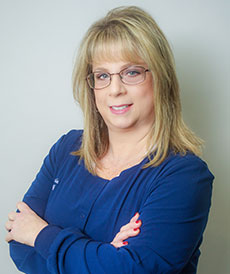 Bonnie
Dental Hygienist
Welcome to Branchburg Preferred Dental! My name is Bonnie and I've been with the practice since 1993! I enjoy developing relationships with my patients and helping them achieve optimal oral health and better overall health, too. Ours is a family-oriented practice, where we're all team players who care about each other and are united in our desire to provide you and your family with the best dental experience.
Outside of the office, I'm usually enjoying time with my husband of 30 years, Guy. Our two children, Max and Hanna, are older, which allows Guy and I to spend time together traveling, antiquing, and walking our two Boxers, Peyton and Eli.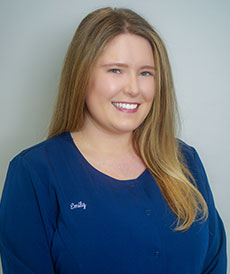 Emily
Dental Assistant
Hi! I'm Emily and I look forward to helping you during your appointments! I have been part of Branchburg Preferred Dental since 2016 and love being in such a caring practice. I know dental appointments can make people anxious. As a dental assistant, I work hard to help people feel at ease, bringing a bit of laughter and smiles to visits.
My free time is spent with my fiancé, Mike. We enjoy watching movies, cooking, and hiking. We're hoping to add a puppy to our family, soon!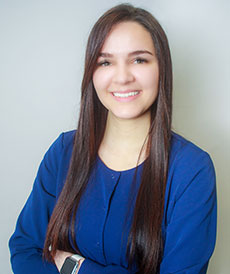 Julie
Insurance Coordinator
Hi, I'm Julie! I look forward to meeting you in person and getting to know you! I was welcomed to the Branchburg Preferred Dental team in 2019. One of my favorite parts of my job is building connections with our patients and families. Everyone at the office, from the doctors through all the staff, want you to feel comfortable and at home in the practice. We really are kind and compassionate, and are always glad to provide education, reassurance, and support.
Much of my free time is spent with my dog, Sam. We enjoy taking long walks all around Hunterdon County! I also enjoy hanging-out with friends and family, and listening to podcasts and music.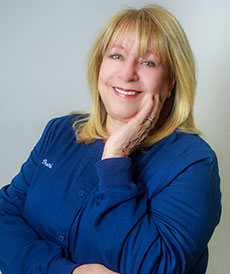 Sheri
Patient Appointment Coordinator
Welcome! I'm Sheri and I'm one of the first people you'll meet when you come to Branchburg Preferred Dental. Working at the front desk, I'll check you in, assist with paperwork, and schedule future appointments. I joined the practice in 2020, after working with Dr Krulewicz, bringing with me over 40 years of experience. This is a warm and friendly office, where the doctors and team are terrific people and professionally skilled. Everyone wants you to enjoy your visits and to feel confident you're receiving the best dentistry available.
Family keeps me busy when I'm not at work. My wonderful husband is Larry. As our marriage is our second time around, we have a lovely blended family. I have two daughters and Larry has two sons. With five grandchildren, there's always something going on. If we're not with family, Larry and I have many friends we enjoy going to dinner with.